Thanks so much for stopping by The Humble Arts!This month I am offering two very primitive Angels.They are made entirely from my own patterns and designs.They stand 16 and 1/2 inches tall and are securely attatched to an antique beehive bobbin.
She carries her sweet little dollie~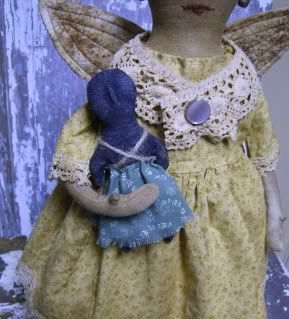 I have made their dresses from early style cottons that I have grubbied.
The other Angel carries a sweet little bunny!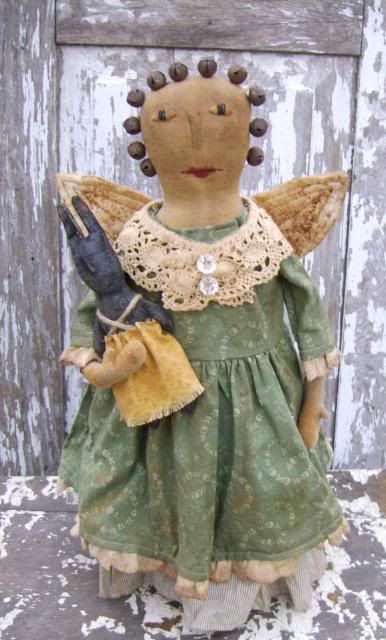 PLEASE SPECIFY IF YOU WOULD LIKE ANGEL IN YELLOW,OR ANGEL IN GREEN.
~*PRICE FOR EACH ANGEL IS $39.99 + $7.99,USPS PRIORITY SHIPPING WITH DELIVERY CONFIRMATION.~PLEASE NOTE,I ONLY SHIP TO THE CONTINENTAL U.S.~THANK YOU!~
Email Me To Purchase